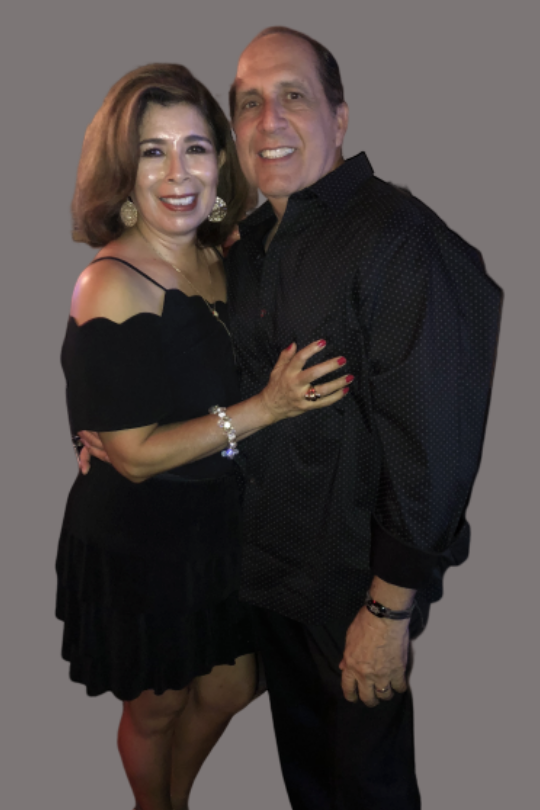 Me and my lovely wife Martha
Luis Caballero
Growing up in New York City with a family of 14 brothers and sisters, and both parents natives of Puerto Rico, it's needless to say I attended more than my share of parties and celebrations that involved Salsa Dancing.
Salsa Dancing has been a major part of my life and is a true passion of the heart.
It is this passion that is runs through my blood that I wish to share with those interested in learning to dance… SALSA.
Who Am I?
My name is Luis Caballero, a United States Air Force veteran born and raised in Spanish Harlem, New York.
After my military service I worked for 40 years in the hospital materials field only to retire and realize I needed something more challenging in my life.
It was while I was living in Los Angeles that I began taking professional dance lessons at "Let's Dance LA" and rekindled my passion for dancing Salsa.
Upon moving to Palm Coast in 2012 I began teaching Salsa dance lessons at various locations in hopes to share my passion with the area.
Please join me at my next class and share a dance with me.
Your First Step…
Visit the calendar to see when the next dance series begins! See Calendar